Parish News
Click on any of the items in the list below to go to the relevant report:


⊕ The St Mary's Parish Christmas Fair 2018
⊕ "Goodbye" Message from Sr Anne Lourey, March 2018
⊕ Farewell to Fr Maurice Barry O.Carm, February 2018
⊕ Pastoral Visitation by Archbishop Denis Hart, February 2018
⊕ Parish Celebration of Fr Jim Clarke's 60th birthday, February 2018
---
The St Mary's Parish Christmas Fair 2018
Following an extensive review at the end of last year of the parish's long-standing tradition of Derby Day Fetes, this year's committee has decided to move the event to later in the year and to give it a Christmas dimension.
Now called the St Mary's Parish Christmas Fair, it will be held this year on:
Saturday, 8 December 2018
To keep up to date about the Christmas Fair, keep an eye on this dedicated page on the parish website.
---
"Goodbye - but not Farewell"
A Message to all Parishioners from Sr Anne Lourey
At the end of a reasonably long spell - 37+ years -
I have decided it is time for me to step aside from what
has been a most enjoyable and fulfilling role. This has been a very painful decision for me, and has only been made after weeks of consideration.
I began at the CCD Centre and Catechetical classes
and I am now enrolling the children of the students
I first had the privilege of teaching!
I thank the families who entrusted their children to us, and all the
Catechists who shared this privilege with me.
I thank all the families who have come along to the
Baptismal Preparation Program and have expressed
their appreciation of what I have endeavoured to offer
them; those who enriched my life as they travelled
the Journey of Faith Program.
I am grateful for all the Priests for, and with whom,
I have worked over those years – they have tolerated me, challenged me; encouraged and affirmed me.
Last, but certainly not least, I would like to express my
very sincere gratitude to each and every Parishioner of
this fantastic Parish. I thank you for your warmth,
acceptance and tolerance; your support,
encouragement and affirmation of me, and what I have
striven to do in order to bring the Good News to you in
a variety of ways. If I have offended or hurt anyone
in any way during my time here, I ask for your
forgiveness.
As I begin this 'wind down' season of my
life, I just ask that you keep me in your prayers as I will
certainly keep you in mine. I wish each and every
parishioner a peaceful, joy-filled Easter Season.
---
Parish Farewell to Fr Maurice Barry, O.Carm
For more than 27 years Fr Maurice Barry put his heart and soul into the Parish of St Mary's. He definitely deserved a rousing farewell - and was pleased to see all who attended the Parish Farewell in the Hibernian Hall on Sunday, 25 February 2018.
The parish has been blessed to have enjoyed the presence, support and ministry of this gentle, funny and humble man over many years. It is sad that he is moving on and we will definitely miss him. We wish him well in his new ministries.
Many photos were taken on the day. Please take the time to browse through those presented below.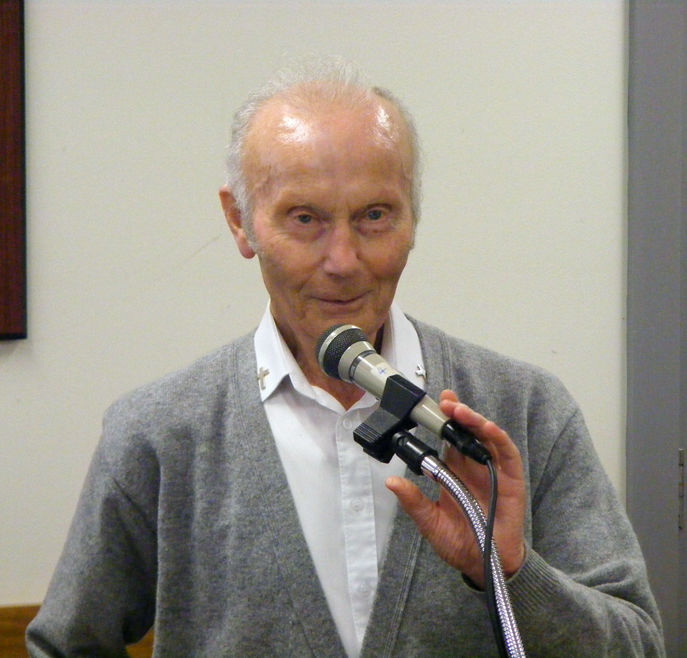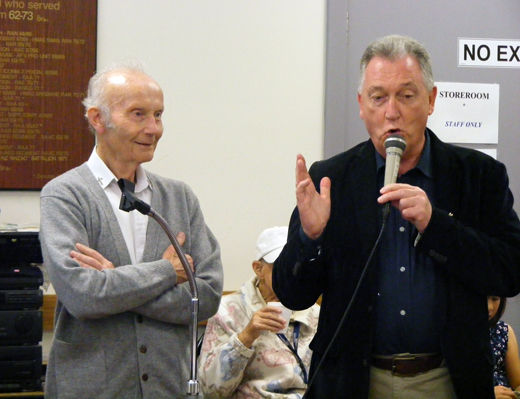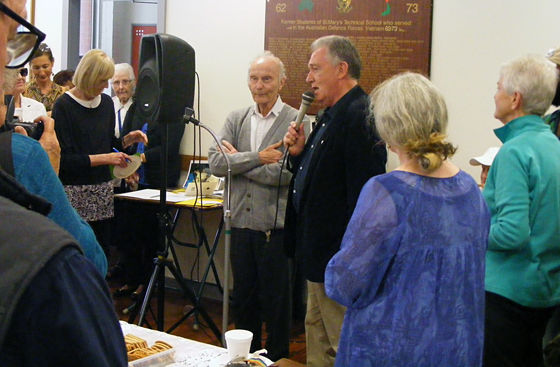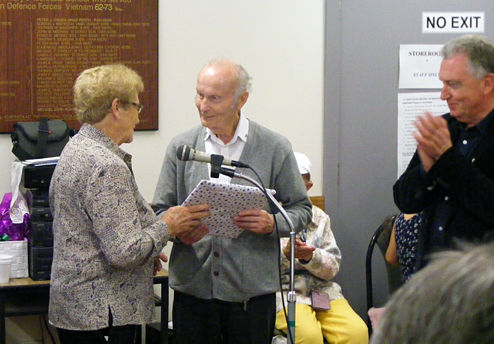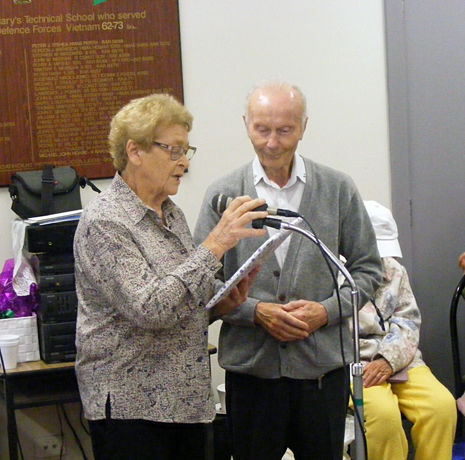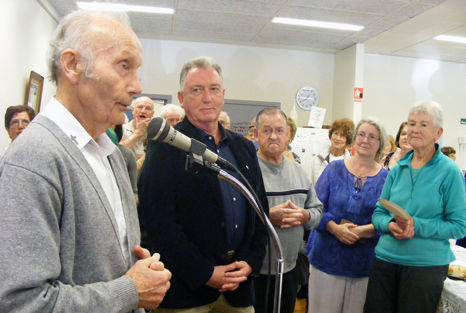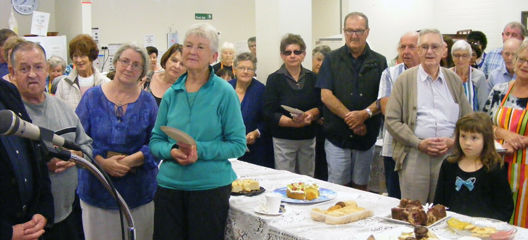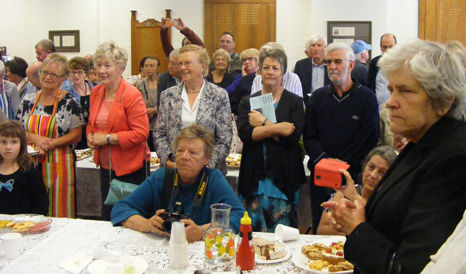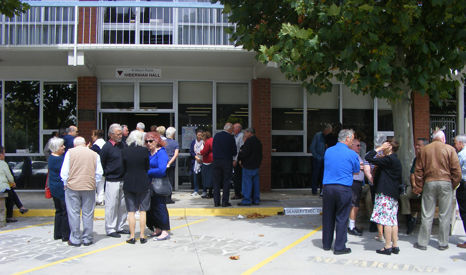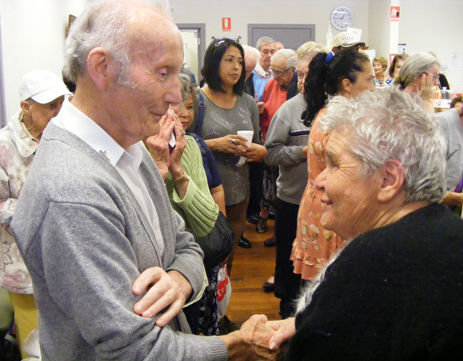 ---
Pastoral Visitation by Archbishop Denis Hart
On Wednesday, 28 February 2018, Archbishop Denis Hart made a Pastoral Visit to St Mary's Parish. He celebrated the 10.00 am morning Mass and afterwards meet parishioners.
The purpose of the visit was to give Archbishop Hart an opportunity to witness the pastoral care that our priests - Fr Jim and Fr Joe - are offering their parishioners and the work they are doing to further the kingdom of God.
The Archbishop's time here was limited, as he followed a strict itinerary. He was able to visit a couple of our parish schools and have morning tea with the Parish Office Staff. He had an informative visit to the Parish Pantry, and he brought Communion to some of our elderly, homebound parishioners.
We were very pleased to have had Archbishop Hart visit, and to receive his encouragement to do our part in working together to spread the Good News, educate our children, and help those in need within our community - in cooperation and sodality with our parish's priests.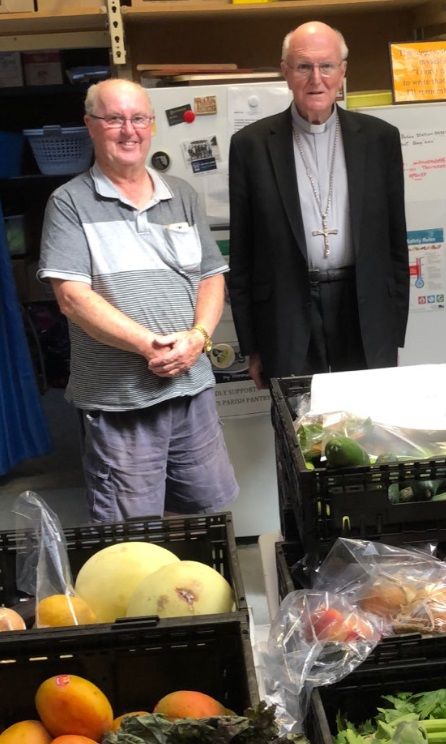 Archbishop Denis Hart visiting the Parish Pantry and meeting volunteer Frank Irwin
---
Parish Celebration of Fr Jim's 60th Birthday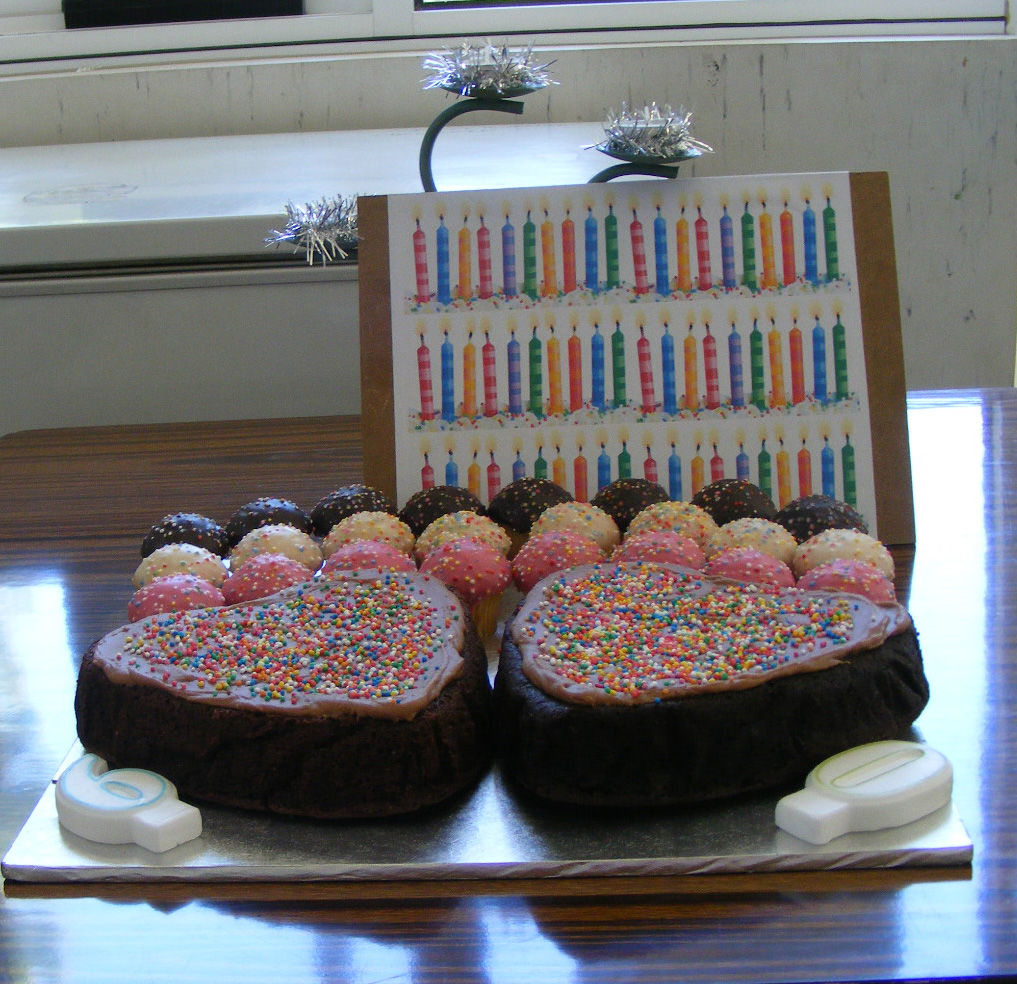 On 4 February 2018, the parish celebrated the 60th birthday of our parish priest, Fr Jim Clarke.
Catching up with friends, good food, fine weather and celebrating in full voice brings us closer together as a community.
It is refreshing to belong to such a generous and loving community.
Thank you to all who attended and made it such an enjoyable celebration, and in particular:
Gary (especially for cooking up the sausages),
Melissa, Chris and the girls for preparation, serving, cleaning and taking photos (see below),
Annice (and the Primary School) for use of their grounds,
And all others who helped on the day.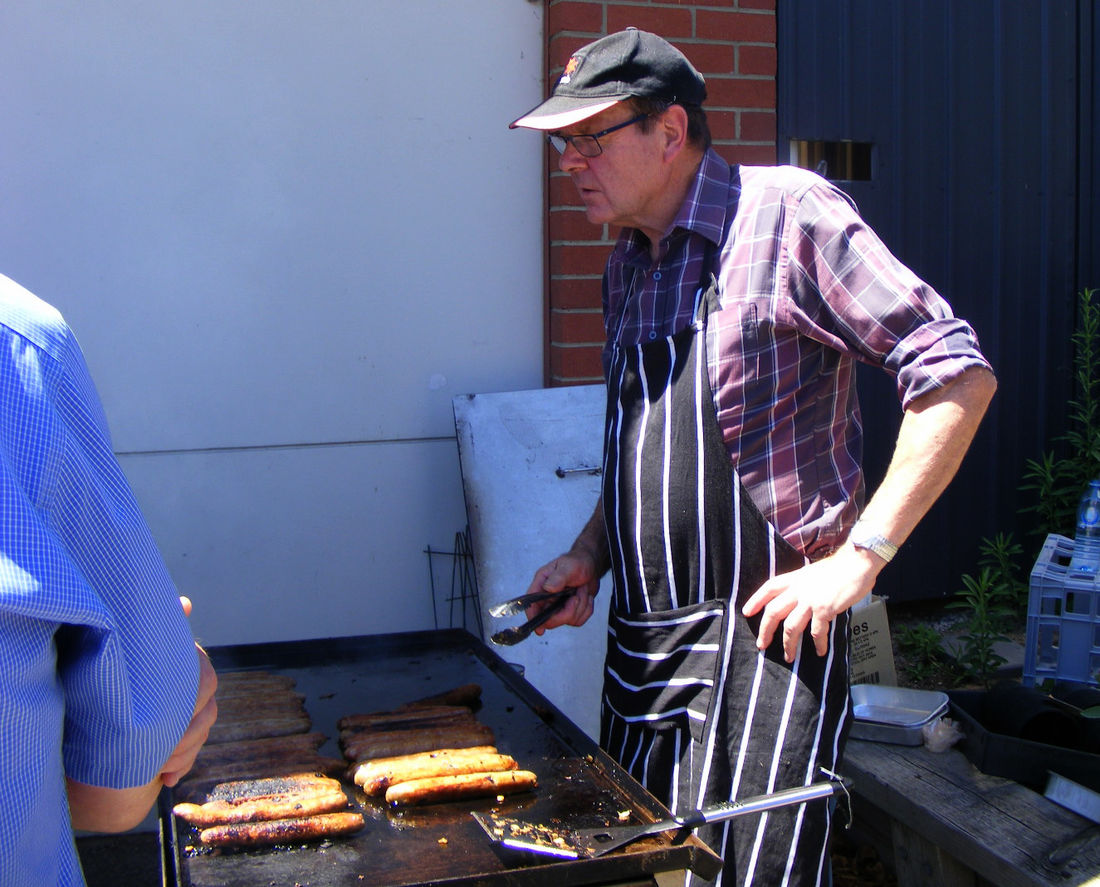 Gary
Melissa